2016 marks the 5th season for the popular combination product "One & Done"
Press Release: March 01, 2016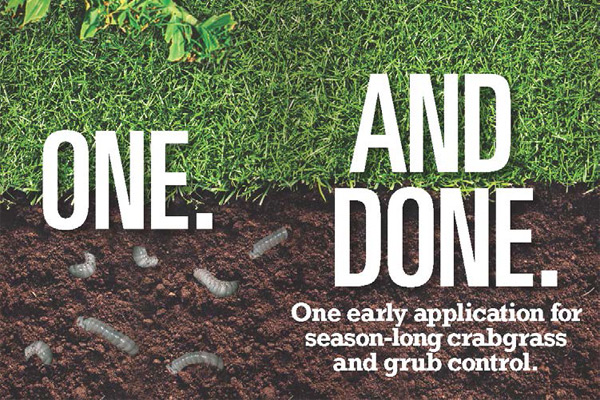 2016 marks the 5th season for the popular combination product "One & Done". In 2011 EPA granted Knox Fertilizer Company registration for this first ever fertilizer combination of Acelepryn insecticide and Dimension pre-emergent herbicide; two of the most popular control products in the Turf business today.
As is to be expected by extremely successful products, the competition is quick to follow. What sets Shaw's Turf Food apart from the rest of these followers is our "food". When you buy the Shaw's One & Done product formulated on SurfCote and XRT fertilizer technology, you are getting a unique combination of fertility performance as well as pinnacle pest and herbicide control all in one. The others can make their claims, but Knox Fertilizer and Shaw's Turf Food stands alone as the original One & Done!
About Acelepryn
Applied before or during egg-laying, but before egg-hatch, Acelepryn insecticide controls all white grub species plus key insect pests, such as annual bluegrass weevil, cutworms, caterpillars and crane flies. It has low impact on non-target organisms.
About Dimension
Dimension herbicide provides excellent preemergence and early postemergence control of all three types of crabgrass – large, smooth and southern species – when applied before crabgrass tillering. Dimension will also control or suppress more than 40 annual grass and broadleaf weeds with exceptional safety to turf grasses.